Belle Plagne Village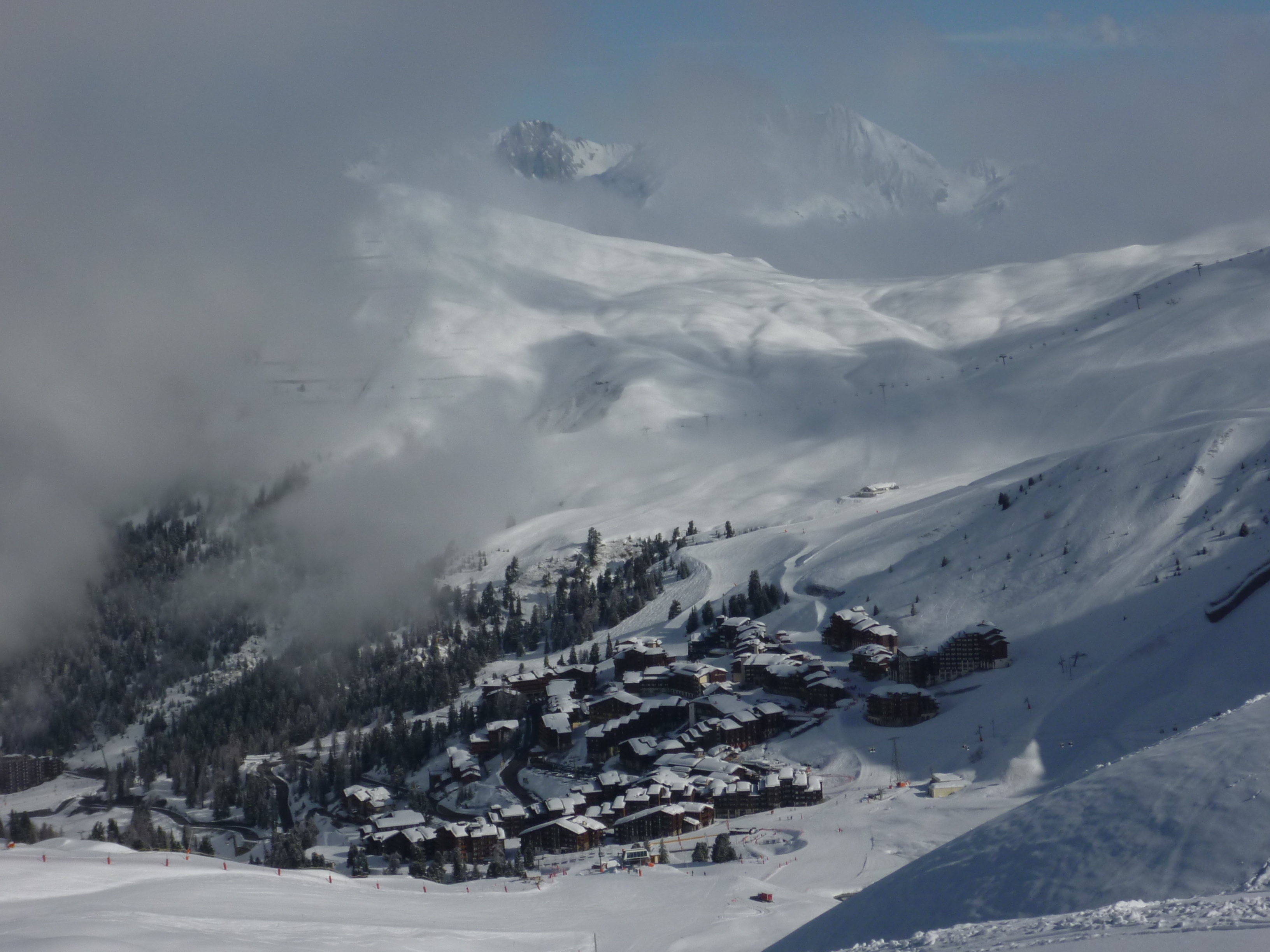 Belle Plagne is without doubt the most picturesque of the purpose built resorts of La Plagne. Much effort has been made to develop the village in keeping with the traditional Savoyard construction methods using timber and stone. The result is a harmonious collection of smaller buildings resting on the mountainside, nestled by trees. Not only is it pretty, but its altitude of 2050m guarantees the quality of the snow throughout the season, and with ski-in/ski-out access to/from the accommodation, you will be ideally situated to take advantage of all the resort has to offer from the start to the very end of the season.
Shops/Services
Within the village - which is traffic free - there are a number of shops and restaurants and other facilities:
Snow sport shops (x5)
Ski & Snowboard Schools (x3)
Mini Supermarket (x2)
Bakery
Tabac (News Paper shop)
Gift Shops (x2)
Local Produce (Cheeses etc) shop (x2)
Cash point
10 pin bowling
Self-Service Launderette
Physiotherapist
Spa/ Beauty Treatment Centre
Kindergarten
Pubs, Clubs & Restaurants
There are 3 main pubs in the village centre, with various others located in hotels and restaurants throughout the village; they are open until about 01:00, and often have live music playing. If you have a bit more energy, The Saloon nightclub keeps people dancing until 04:00.
The gondola between Belle Plagne and Bellecote continues to run until 00:45, it only takes 5 minutes and thus allows you to easily sample the shops, pubs, restaurants and leisure facilities in this neighbouring village plus an ice rink, 25m outdoor pool (heated) with a Spa.
There is a free bus service that runs every 15 minutes from Bellecote to the other nearby villages until midgnight: Plagne Centre and Plagne 1800. Other bus and gondola links to Plagne Villages, Plagne Soleil and Aime 2000.
For eating out there are 10 restaurants in Belle Plagne, giving you a variety of menus to choose from. There is an emphasis on Savoyard fayre (Fondue, Raclette, Pierrade etc.); but many provide options of Pasta, Pizza, Alsace regional dishes and Tex Mex.